Because resource managers and their teams deserve the right tools to help them soar to success. Explore how Audere serves the whole team!
We interviewed hundreds of resource managers (and team managers who act as resource managers) to truly understand your most common daily struggles. We've built Audere to help you overcome those challenges.
Yes! Audere allows you to contour assignments across days, weeks and months so you can balance team capacity with precision. Seamlessly transition between time increments to accommodate all types of projects.
Team members have their own unique challenges preventing them from truly living their passion. We've built Audere specifically with you and your daily struggles in mind.
You betcha! Audere layers data and insights together in a visual way, so you and your manager can see if someone has too many assignments at a glance. If so, tasks can be easily shifted to other team members.
Don't just schedule your people — empower them! Audere is the resource management software that lets you assign, balance and share work in an intuitive, collaborative experience.
Audere delivers resource intelligence to teams in many industries through timely scheduling insights, real-time collaboration capabilities and a configurable interface. Architecture and engineering firms, design agencies, technology management consultancies and countless others can all dream bigger with Audere.
Audere allows us to approach our projects with a much clearer, overhead view. By being able to monitor our crew workloads, our editors and production teams have become more productive on our sets, which ensures that we smash our deadlines for both multi-week and single-day projects.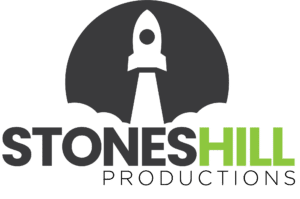 JP Manterola
CEO, Stone's Hill Productions
Live sports broadcasting is one of the fastest-paced environments in production. Audere has stepped up to the plate in a massive way! Thanks to its managing capabilities, tasks and schedules have become easier to digest, so we can keep our workdays on track for creating a successful show.
Kyran Guild
Production Manager, Pro Racing Group
Resources
Find all the (helpful) things: guides, news, articles and so much more!
Start Your Free
Trial Today