See how Audere can unleash the power of your teams.
Work smarter to optimize and improve your game.
Connect across your team with live data updates.
Work the way that works best for you and the business.
Visualize
Work smarter with insightful views that show your team's entire workload and help optimize your resourcing efforts.
1

Gain Seamless Visibility of Your Team
Audere works the way you work best. Easily change views with the click of a button so you can see allocations the way you prefer.
"People" views show you what is assigned to your team members, either by project or by phase
"Projects" views show you the allocations for each project, either by the people assigned or the phases involved
2

Quickly Spot Issues With Clear Visual Cues
Audere's intuitive design represents over- and under-allocations visually, so you can see scheduling roadblocks with plenty of time to adjust.
Over-allocations are indicated by a red line at the top of a team member's schedule
Under-allocations show up as a partially empty allocation block
3

See What You Want When You Want It
Use filters to choose what data appears on your screen, and then easily change it as you see fit.
Filter your view to show or hide archived projects, inactive people and empty rows
See filtered data in both "People" and "Projects" views
Change your schedule increments to see your team's workload in days, weeks or months
Collaborate
Interact live with real-time collaboration capabilities that make it easy to change allocations, projects and assignments at a moment's notice.
1

View Project Updates in Real Time
Schedules change all the time, and with Audere, everyone can see those updates in real time.
Edit allocations quickly and easily
See updates from team members
2

Create & Modify Projects, Assignments & Resources
Adding and changing projects, assignments and resources is simple and intuitive in Audere.
Click the "+" to add a new team member, fill in their name, and you're off and running
Create an upcoming project with nothing more than the project name
Thrive
Empower your teams to do what they love and positively impact the business with Audere.
1

Access Audere Anywhere
Whether you're working from home, hitting the road or putting in hours at the office, you can still get your resource management on.
Open Audere on Google Chrome or Safari browsers
Work from your computer, tablet and smartphone
2

Personalize Your Experience
Tailor Audere to the way you work rather than conforming to a generic, templated environment.
Choose your views
Switch between light and dark contrast options
Audere allows us to approach our projects with a much clearer, overhead view. By being able to monitor our crew workloads, our editors and production teams have become more productive on our sets, which ensures that we smash our deadlines for both multi-week and single-day projects.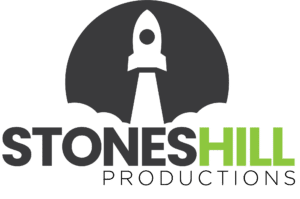 JP Manterola
CEO, Stone's Hill Productions
Live sports broadcasting is one of the fastest-paced environments in production. Audere has stepped up to the plate in a massive way! Thanks to its managing capabilities, tasks and schedules have become easier to digest, so we can keep our workdays on track for creating a successful show.
Kyran Guild
Production Manager, Pro Racing Group
Resources
Find all the (helpful) things: guides, news, articles and so much more!
Start Your Free
Trial Today